Pooch Plunge
Our dog has always been afraid of going into water- which is odd, given her mother was a flat coated retriever (her father was a small miniature American Eskimo- never figured out how that pairing happened, a step-stool must have been involved)
We have taken her to the beach many times and encouraged her to go into the water, and she has always avoided it- loved the beach, but was afraid of the water.
We went to the bay for vacation this weekend, and this time she went into the water without prompting with zero hesitation, acted like it was the most natural thing in the world for her to do …
I wonder what changed her mind?
We eventually let her off leash and she spent a lot of time wading in the water…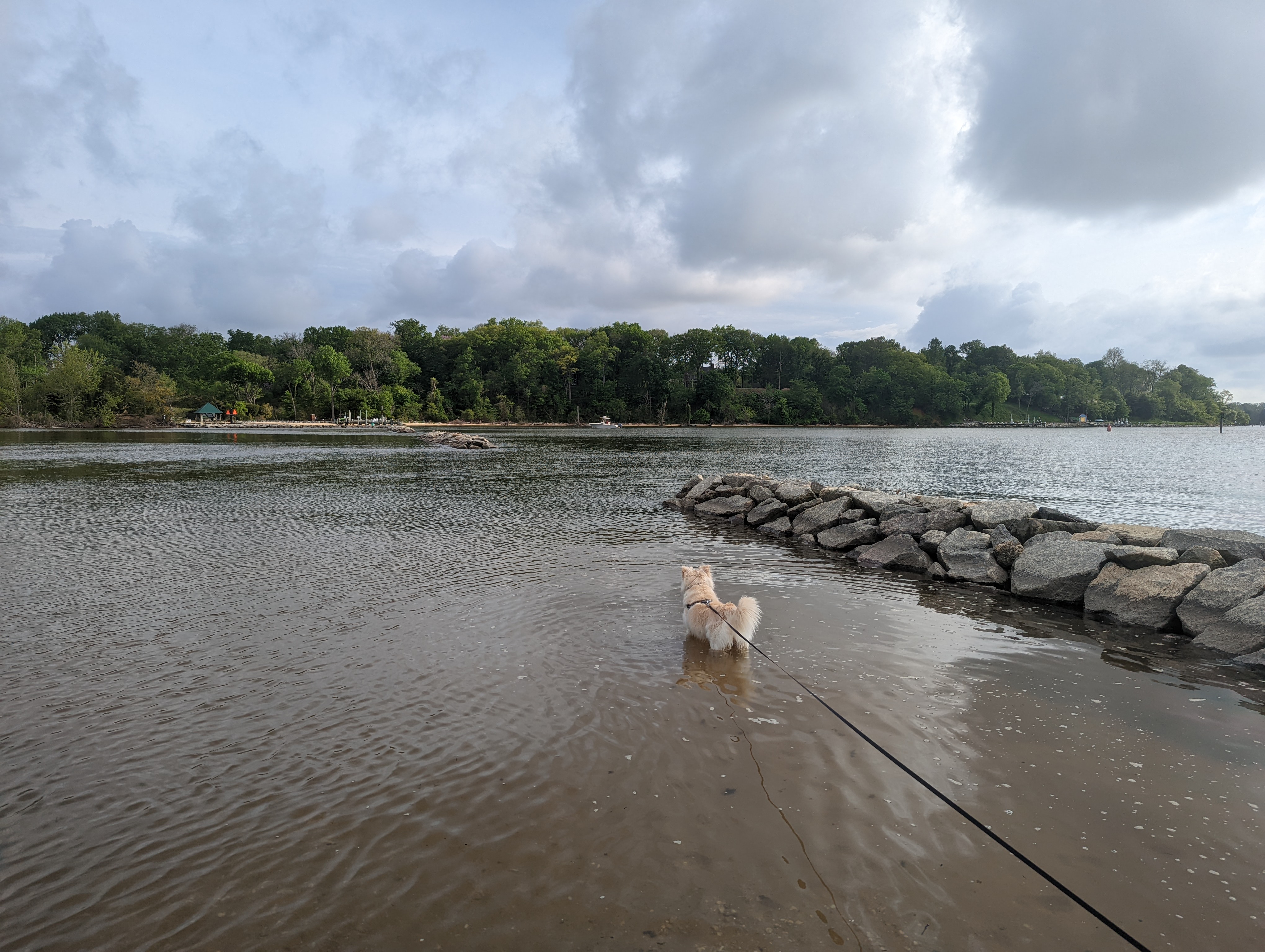 She ignored all the other boats, but was fixated on that one because somehow she was able to tell there was a dog on that boat (not visible in this picture). She somehow was able to see the dog standing at the bow when the boat was MUCH further out than it was in this picture.