Jinxed?
In 1988 the 300′ steerable parabolic dish of the National Radio Astronomy Observatory at Green Bank, West Virginia collapsed due to a structural failure. It was a total loss.
https://www.space.com/arecibo-observatory-green-bank-telescope-collapse-lessons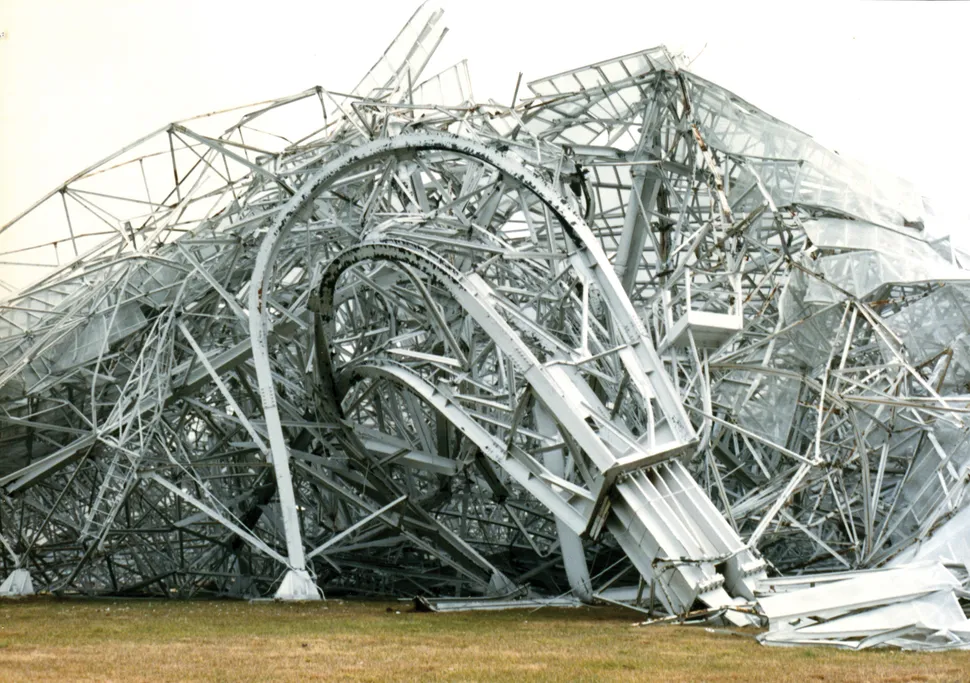 I had visited the Observatory just a few years earlier, I was living in Pittsburgh at the time and drove down to the Observatory to check it out. Unfortunately, it took me longer to drive there than I anticipated and it was closed to the public when I got there. Like Arecibo, the NRAO facility was nestled in a remote mountain valley in the back of beyond. The guard at the gate wouldn't let me in although I could clearly see the huge structure at a distance. Fortunately, the instrument has been since replaced by a comparable facility
I must be bad for observatories. I visited Mt Hamilton in California once and I understand it was threatened by the wildfires not too long ago.