The October Country
Its early November, and NSIDC has just published the Sea Ice Extent (SIE) figures for October. The ice has been reclaiming the Arctic Basin since the mid-September summer minimum. As this graphic shows, the 2019 SIE did not dip as low as the record 2012 year (although it did tie for second place). However, for all of October, there was less ice on the water this year than during all of October in 2012. What this tells us is that even though the ice didn't shrink as much in 2019 as it did during the record year, the SIE did not recover anywhere near as quickly as it did in 2012.
https://nsidc.org/data/seaice_index/images/daily_images/N_iqr_timeseries.png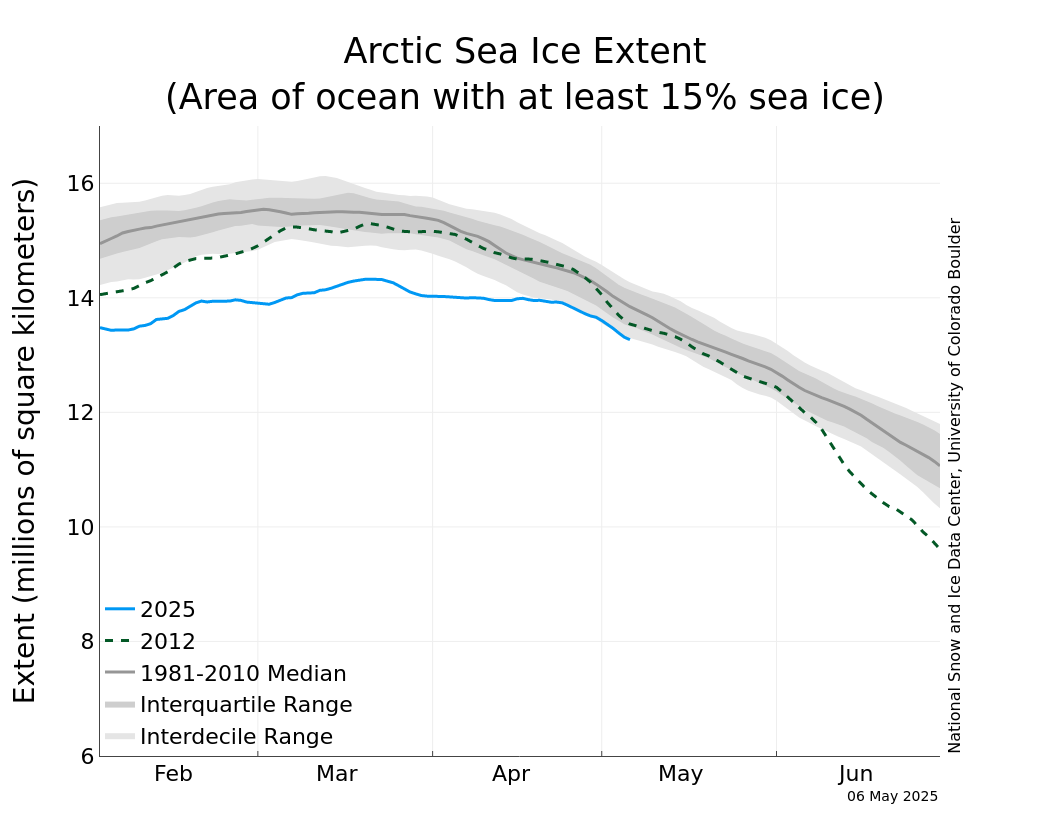 Here's another statistical snapshot of the same data, showing how 2019′s October SIE average compares with all previous Octobers for the last forty years.
https://nsidc.org/arcticseaicenews/files/1999/11/Figure3-1-350×270.png
So what does that tell us? You tell me.