Private Test Pilots to Fly 1st Commercial Crewed Space Flights for NASA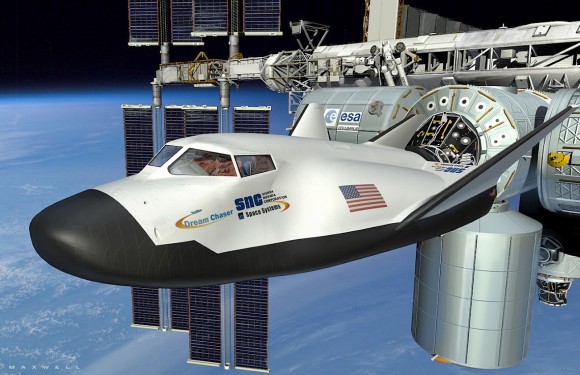 Commercial test pilots, not NASA astronauts, will fly the first crewed missions that NASA hopes will at last restore America's capability to blast humans to Earth orbit from American soil – perhaps as early as 2015 – which was totally lost following the forced shuttle shutdown.
At a news briefing this week, NASA managers at the Kennedy Space Center (KSC) said the agency is implementing a new way of doing business in human spaceflight and purposely wants private companies to assume the flight risk first with their crews before exposing NASA crews as a revolutionary new flight requirement. Both NASA and the companies strongly emphasized that there will be no shortcuts to flying safe.
More about the all the companies involved at Universe Today.
60 million per astronaut to launch aboard a Soyuz rocket. I wonder what the breakdown for these companies is per seat.